I've been in China for the last week, at the Quanta factory in Changshu (an hour west of Shanghai) where we're gearing up for production of lots of XO laptops. It's my first time in Asia. There is more neon than I expected, considering we aren't even in Shanghai: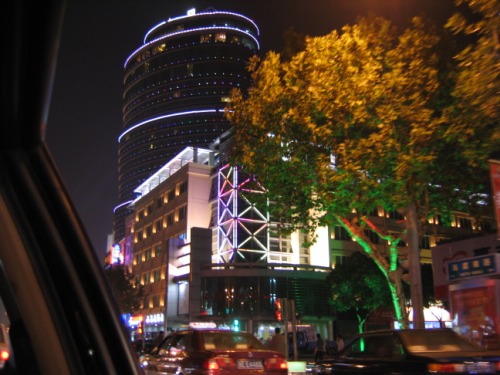 Today we awarded ourselves a (half) day off and headed to the tourist center of Suzhou, which is the province that Changshu is in. It has many famous gardens (including a UNESCO World Heritage site) and a silk industry that dates back a millennium.
Suzhou Museum's newest buildings were designed by I. M. Pei, an architect who also designed the MIT Media Lab building. He's from Suzhou, and came back after a long career to design the museum for them. Here's a photo from the entrance, and then one of the Humble Administrator's Garden: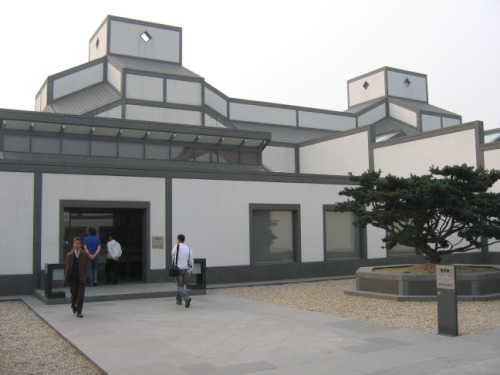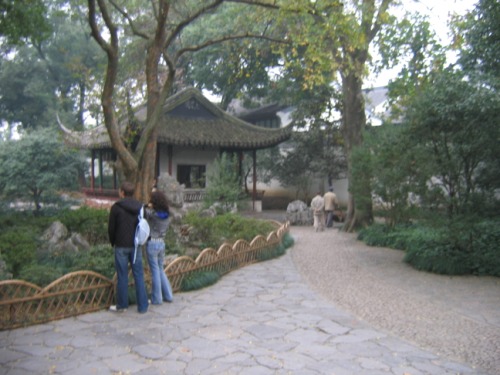 I'm headed back to Boston tomorrow. Go Sox!